The Colibri is a solar powered powerbank & charger for your mobile equipment.
Use your USB cable supplied by your mobile phone or other mobile equipment and connect to the USB-out port. This product can also be charged by USB; on the bottom of the charger is a foldable USB connection integrated, so you have always your charging in cable 'on board'.

The Colibri comes with a LED USB 'snake' light and a mini strap, so you can turn your charger into a desk light or a hanging LED light system. The Colibri has an integrated charging indicator and battery status indicator (3 blue LEDs) as well. Also integrated is a 2 LED flashlight.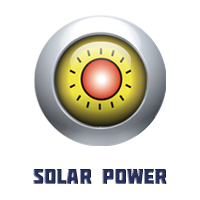 Carry it around with you by strapping it to your bag and simultaneously charge it.
Multi functional
Solar-powered
Excellent USB light
Charge your mobile phone on the go
Please click here for a PDF on this product.