The POWERplus Ferret is a stainless steel solar powered candlelight which can be used in 3 different ways as a table light, hanging light or garden light (with ground pin). The candlelight gives a very beautiful light effect in the dark. Switches automatically on when it is getting dark through the integrated daylight-sensor.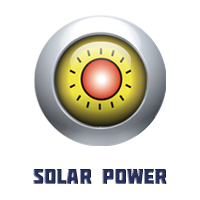 Beautiful light effect in the dark
Solar powered
Eco friendly
Switches on automatically
Multifunctional
Please click here for a PDF on this product.