The Explorer Foldable eBike liberates its riders and sets a new standard in the way you can travel around cities. At the heart of the Explorer's design is the need for a better way to travel around our urban environment. With the Explorer you can get to places faster (7 gears rather than the Discovery's 3), beat the traffic and not worry about parking.
In less than 20 seconds the Explorer folds into a compact form so you can easily take it in and out of trains, cars, boats, planes, restaurants and much more (we don't want to limit your imagination here). We built the Explorer to keep up with our often-hectic lives and the fast pace of our cities. Innovations such as anti-scratch paint and new strong, rigid, lightweight alloys in the crankshaft mean that the Explorer will keep up with you during the most demanding times.

Features
Battery: Lightweight li ion 36V, Range 40-50 miles, Charge time 4hrs, Samsung fuel cells
Motor: 250W brushless power motor, Rear hub
Gears: Shimano Rovo Shift, 7 speed
Brakes: Tektro V brake front and rear
Wheels: Double walled alloy rims, All weather tyres
Lights: Front and rear (x6 AAA batteries included)
Complementary starter tool kit: 8mm & 10mm spanner, 3mm, 4mm, 5mm & 6mm allen keys, flathead and phillips screw driver
Max load: Rider + luggage 125kg
Frame size: 17 inches
Weight: eBike 20 kg, Battery 3 kg
Colour: Matt Black, Matt White
Battery
Only recently our batteries have become affordable to use in our eBikes due to advances in technology. We use Lithium Ion Co, Ni, Mn, which resists the 'memory effect' better and last longer than lithium ion batteries based on magnesium. We also have a 30-day ageing process during the production (this is longer than most), which means our batteries have a longer life cycle.

The cells inside the battery are from Samsung and are also used by the automotive industry for larger electric vehicles. We've tried and tested many different variations and we believe that our formula is the best.
Design
I had great fun developing the Explorer. I spent weeks jumping on hundreds of different folding bikes to find out what a well designed, well built folding electric bike should be like. The finished result is tough but light enough to carry/wheel around.

The thing that stands out the most with the Explorer is the stability of the ride for a folding bike. I realised that one cannot just take any folding bike and stick a battery onto it. The Explorer is safe, stable and comfortable. It is designed to have an electric motor on the back, which means that the weight distribution is energy-saving whether you ride it with the battery or without.

I used a lightweight alloy for the crankshaft and high-grade 13g steel for the spokes. The tires are for all weather conditions and terrains. Alongside the practical high-quality parts the Explorer is designed to look modest and smart, just like the Discovery.

I wanted to create a product that gives you the freedom to be in control. I believe that the Explorer is an eBike that is not only great for whizzing through the busy traffic, but also has just the right amount of style to appear with for a meeting or lunch. The fun part about the Explorer is that it has enough energy to take you around the city and light enough to be taken around the city by you.

Best wishes,
Frank Van Passel
(Designer)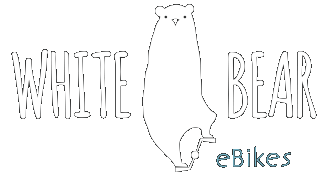 Gurantee
Satisfaction guarantee - we know you'll love your Explorer eBike. If you're not 100% happy, you can send it back to us for a full refund within 30 days, no questions asked.

Motor – 2 years
Battery – 2 years
Controller – 1 year
Charger – 1 year
Frame – 3 years