Enjoy the freedom of mobile energy! The cobra solar charger combines a 1.75 Watt panel solar charger with an ultra slim power bank allowing you to charge nearly all of your portable electronic devices. The cobra can be fitted to your backpack too allowing you to charge it on the go. This is an essential product if you love the outdoors.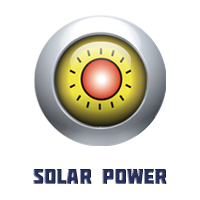 Excellent portable charging device
Powerful 1.75 Watt solar panel

Can charge the powerbank in 8-10 hours.

Attachable
Ultra slim
Please click here for a PDF on this product.